I started out filming documenaries -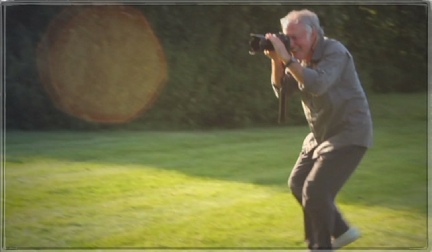 Actually, I started in film school, spent two years in the labs to get my union ticket and THEN started out filming documentaries, eventually became an award-winning documentary cameraman..…..Times changed, life changed, but my first love was stills photography and, after many twists and turns, that's what I've returned to and where I feel most at home.
I'm interested in the spirit of the person, the place and of the occasion - whether it's a performance on stage, a full moon rising, an unusual event or a single person sitting for a portrait.
Having been fortunate to have been able to travel the world during my documentary period, I'm comfortable working almost anywhere - on stage, in a studio, at a workplace or in a more intimate setting. These days I'm based in York but happily travel to an interesting event. My standards are always high but I'm relaxed and friendly and totally committed to producing results that delight my clients by having exceeded their expectations in every way.
I've recently been producing work that I dare to call Fine Art photography: the Art Photo Gallery tab in the menu takes you to my gallery pages where you can browse images that are for sale and available to order.
If you have any thoughts, ideas or projects related to photography that you'd like to have a chat about, do get in touch. You can email me here - it would be great to hear from you.
Barry Male